No serious injuries after car flips on Commonwealth Avenue
AMHERST  — A car flipped over on Commonwealth Avenue at the University of Massachusetts Amherst at 2:21p.m. Wednesday, according to university spokesman Ed Blaguszewski.
"We don't believe anybody was seriously injured," Blaguszewski said by telephone Wednesday.
The driver of the flipped vehicle was brought to the hospital and is believed to have only minor injuries, according to a statement from the university.
The driver of the other vehicle involved was not injured, Blaguszewski said.
According to the statement, "a car exiting Tobin parking lot and turning left onto Commonwealth Avenue struck a northbound vehicle on Commonwealth at the passenger-side door. The struck vehicle rolled over."
James Regan, a junior biochemistry major, shared a similar account of the incident.
"I was right behind the accident, I couldn't believe my eyes. It was crazy. I'm lucky it wasn't me," he said.
The crash is under investigation.
Email Jon at [email protected] or follow him on Twitter @Jon_H_Decker.
Email Bowman at [email protected] or follow him on Twitter @BryanBowman14.
About the Writer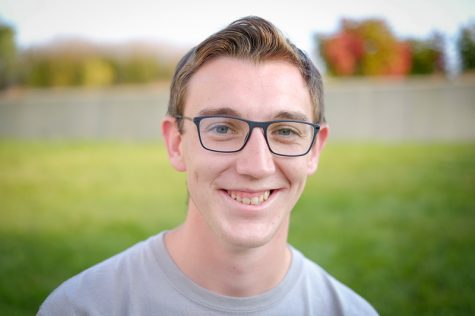 Bryan Bowman, Senior Reporter
"Buy the ticket, take the ride."