Top 5: A traveler's Christmas
5 ways Christmas is celebrated differently abroad
With the holiday season approaching and finals coming to an end, everyone is ready for favorite seasonal traditions: making gingerbread houses, decorating the tree, visiting family and opening gifts on Christmas morning.
However, some of us are packing our bags and preparing for a few months away in a strange, new place.
For those who are studying abroad in Europe or enjoying the season away from home, finding new traditions is a great way to truly embrace the culture of the country. Here are a few holiday traditions that are too sweet to ignore.
1.Weihnachten
Germany is a country that doesn't lack Christmas spirit. The country, birthplace of the advent calendar, celebrates in the days leading up to Christmas day, called Weihnachten in German. One might Christmas shop at a Weihnachtsmärkte, a series of large open-air markets with brass music, Glühwein (mulled wine), gingerbread men, stollen, beautiful lights and decorations. A Christmas market is the perfect place to find hand-made gifts, such as carved Nutcrackers, called Nussknacker, or figures made of decorated dried plums called Zwetschgenmännle. One thing to note is that the Germans open their gifts on Dec. 24 instead of Christmas morning, so no last-minute gift shopping!
2. Noël
Christmas in France has some similarities to Germany in terms of when gifts are opened. However, some presents are also exchanged on Jan. 6 for The Feast of Kings. This is a Christmas holiday that I celebrated when I visited Paris as a kid. My family bought the greatly anticipated gallette de rois, or "king's cake," and ate it cautiously to avoid choking on the tiny figurine hidden inside of it. This tradition can also be celebrated on the first Sunday of January and is in honor of the Epiphany. Families and friends gather to eat the king's cake, which must be divided so that there is a slice for everyone with one additional piece in case of a visitor. The winner, or the person who nearly swallows the small figure hidden in the cake, is crowned the king of the night.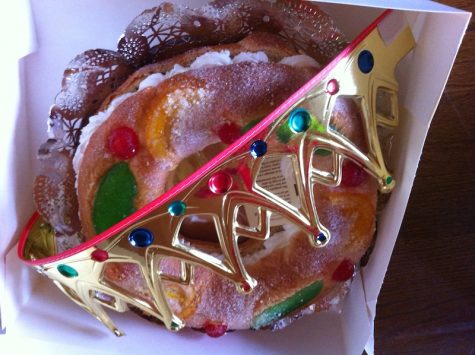 3. Navidad
Dec. 24 marks the beginning of Pascuas in Spain. It is a period of celebration that continues until Jan. 6. However, the Christmas holiday could be said to begin as early as Dec. 22 when the Loteria de Navidad occurs. It's the biggest lottery in the world, pulling 98% of the population to participate. According to The Lotter, this year's prizes will all amount to 2.38 billion euros. With a 1 in 6.5 chance of winning a prize, which range from 20 euros to 400,000 euros, this tradition is popular in Spain. To make the event more pleasant, the San Ildefonso School has the honor of singing the winning numbers. Christmas Eve, or Nochebuena, is a day for families to gather and have a large meal, often followed by midnight mass and the opening of gifts.
4. English Christmas
The British have similar traditions to the United States, celebrating Christmas Eve casually with a dinner and a church service. Boxing Day is one of the most popular traditions in England, and has become a national holiday widely celebrated in the United Kingdom and Ireland. Celebrated on Dec. 26, it is a day to continue holiday celebrations with family and participate in activities like horse racing, football and shopping. It isn't Black Friday, but Boxing Day has similarly become a day of post-holiday sales and good selections.
5. Natale
Italy begins its festivities on Dec. 8, or the day of the immaculate conception. There are Christmas markets, beautiful decor and zampognari, which is the bagpipe version of caroling. On Christmas Eve, some eat a feast of seven fishes. Christmas day brings a feast made of pasta, meat and sweet Christmas bread called panettone. The Day of the Epiphany is the end of Christmas and also a time to exchange gifts and gather with family.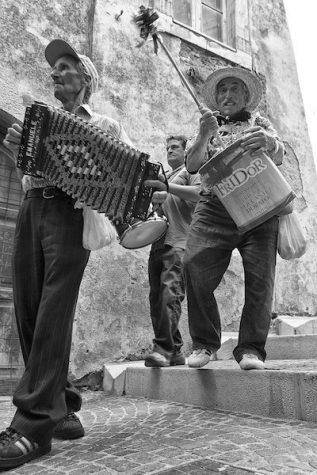 No matter where you travel for the holiday season, be sure to participate in these great traditions. Enjoy Christmas markets, zampognari, carolers, Boxing Day and the sound of "Merry Christmas" in a foreign language. Feliz Navidad! Schöne Weihnachten! Joyeux Noël! 
About the Contributor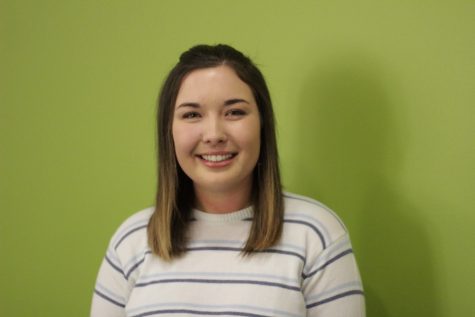 Isabel Fowler, Lifestyle/Travel Editor