Top 10: Boston spring break on a budget
It's spring break and you're home in the Boston area for the week. You're getting close to running out of money, but you still want to have fun. Instead of scrolling through your Instagram feed of your friends on their tropical getaways, make the most of your break by experiencing everything an amazing city like Boston has to offer.
Here are the top 10 things to do in Boston on a budget this spring break:
1. See an Improv Boston show.
Located in Central Square in Cambridge, Improv Boston is a well-known destination for hilarious, one-of-a-kind comedy shows. The student ticket price is only $10 (for most shows) and is only available at the door, so make sure to get there early and bring your student ID. Not only are the shows inexpensive, there are also so many to choose from and you can even stay to watch two in a row. You can also feel great for supporting this local non-profit that does community outreach and fights bullying in local schools.
2. Hear live music at The Middle East.
The Middle East is a restaurant and nightclub that features tons of great bands and performers weekly. Located in Cambridge, this fun spot holds events for all ages as well as 18 plus or 21 plus shows. Tickets are very affordable and range from about $5 to $30 depending on the artist and the date. It's a great place to grab dinner and listen to live music from an artist you love or one you might never have heard of before.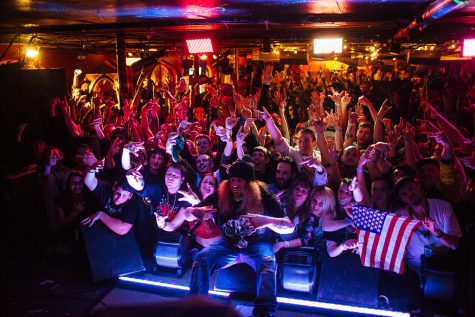 3. Visit the Museum of Fine Arts.
The Museum of Fine Arts is one of the more well-known museums in Boston and has a huge range of art that captivates large audiences daily. Since there are always exhibitions and events, you are bound to see something new and exciting with every visit. There is a student price for admission, but the Jones Library in Amherst also offers a museum pass that gives you a $15 discount for two general admission tickets. Local libraries, like the Jones Library, offer lots of passes for free admission or discounted admission to museums locally and in Boston, which is a great resource to take advantage of. The Boston Public Library also offers a long list of passes for those with a BPL Library Card, which can be obtained by Massachusetts residents, workers and students. 
4. Go to the Isabella Stewart Gardner Museum.
The Isabella Stewart Gardner Museum is a beautiful home that Gardner created and lived in that is filled with art she collected. The home wraps around a picturesque courtyard filled with trees and unique architecture. This museum is different than any others you will find and is truly an immersive experience. There are many different tours you can take, or you can just walk around at your own pace. Admission is only $5 for students.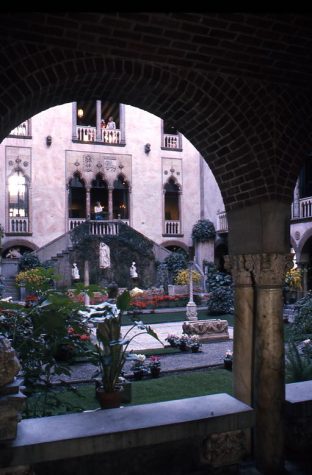 5. Go to the MIT climbing wall.
If you like to be active, the MIT bouldering wall is a great option to get you moving without any high fees. The climbing gym is free and open to anyone, but they appreciate donations as it is volunteer-run. The wall is generally open every day, but they request that you check their calendar because hours are subject to change. They have a full range of shoes available to rent for just $1, so nothing is holding you back from reaching the top.  
6. Take a tour of the Harpoon or Sam Adams breweries.
For anyone over the age of 21 who is looking to do something different from the typical bar scene, taking a brewery tour is a fun way to have a drink with friends and learn about how it's all made. The tours at Harpoon are $5, and at Samuel Adams, the tours are free with a suggested $2 donation. The tours allow you to sample the different beers they are brewing, so you might even find your new favorite drink.
7. Visit the Taza Chocolate Factory.
If you find chocolate more exciting than beer, then you're in luck. The Taza Chocolate Factory offers their own tours and chocolate tasting for only $8. Taza strives to make sure their products are ethically made and that their workers' rights and the planet are respected in the process. Just make sure to make a reservation online before showing up for all of the chocolatey goodness.
8. Go to the St. Patrick's Day Parade.
Since St. Patrick's day is the second Saturday of spring break, show your Irish pride, or at least pretend, and head to Southie for the parade. The parade starts at Broadway Station at 1 p.m. and travels through South Boston to finish on Dorchester Avenue. People of all ages come decked out in green to participate in this celebration of Irish culture. The parade is organized by the Allied War Veterans and is completely open to the public.
9. Visit the Institute of Contemporary Art.
The Institute of Contemporary Art in Boston features exhibitions that showcase contemporary artists and performers. The exhibitions and performances are always changing, so the art is constantly new and dynamic. The ICA has everything ranging from dance to film to museum shows. It is located in the city's seaport district and the waterfront setting only adds to what the ICA has to offer. Student admission is only $10, but the best bargain is attending "ICA Free Thursday Nights."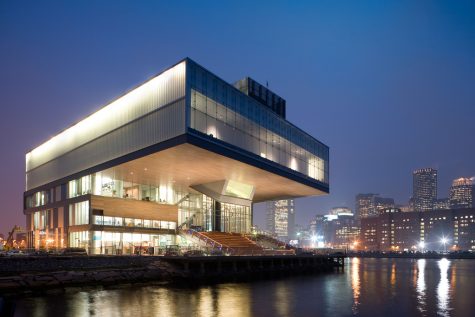 10. Go to Castle Island.
When the weather starts to get warmer, Castle Island is a great place to go for a walk or bike ride to enjoy the views of Boston. Castle Island is located on William J. Day Boulevard in South Boston. After taking a walk around Fort Independence, eating at Sullivan's, or "Sully's" is a must, even when the crowds pour in. Sully's opened for its 67th season this February and is a beloved spot to grab some food or an ice cream to enjoy outside.
Email Julie at [email protected], or follow her on Twitter @juliemh126.