Why are college students expected to over-work themselves?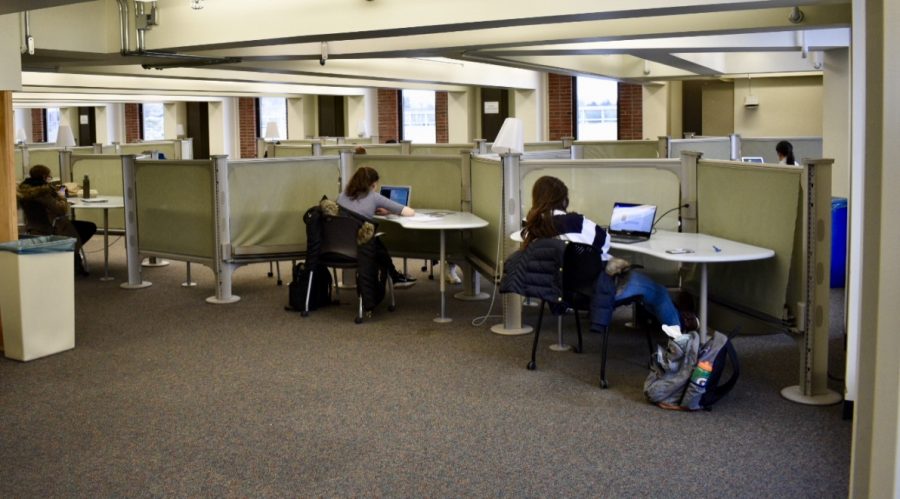 Emma Filev-Mihalak, Contributor
October 15, 2019
In an age when it is often mandatory to have at least a bachelor's degree for any job above the label of blue-collar, students are asked to go above and beyond just to have more content on their resumes. Clubs, internships, part-time or full-time jobs, and simply showing a full dedication to one's major is critical to impress future employers. 
On top of the career preparation factor, it is also necessary to work in order to pay off ever-rising tuition bills and student loans. I asked two freshmen at the University of Massachusetts Amherst about the steps they have taken toward becoming more involved with peers and their major outside of classes.
Helena Middleton, a freshman studying public health,  is currently taking 17 credits of classes, which is a bit above average for a full-time student. Outside of class, she spends "on average 3 or more hours a night on homework and studying," Middleton said. On top of this, Middleton also holds an on-campus job and is involved in three student organizations at UMass. 
Though getting involved in clubs is important, high school students often go into the process of college preparation before doing research on what each university expects out of students academically. An advice Middleton would give to seniors getting started on college applications is to speak "to an adviser of the major you are doing to make sure you get the major requirements out of the way, but also keep in mind not to do too much because this is an adjustment period." 
The adjustment period is something very important to consider, as most freshmen I've talked to dislike their first semester due to the sheer overload of work which they did not expect when registering for classes. 
Susan Nadeau is also a first-year full-time student, but she works off-campus, which gives her less leeway to take as many classes. Despite this, she said that she will most likely take the same or less amount of classes depending on how much she works. Nadeau explained her weekends only give her enough free time to go back home to help with her family's needs and responsibilities, then to go to her job from there.
Time management is essential to learn in order to not burnout from constantly trying to fulfill every responsibility. Only current college students offered this advice before I started college because the balance between work and school was not as much of a concern even a decade ago.
I, like Nadeau and Middleton, am a full-time student. I live off-campus to avoid spending paying to live in dorms and work at a job 50 minutes away from UMass. This situation has forced me to take fewer classes, as well as not have the time to join every club I would have wanted. The lack of participation may affect my future resume, but the lack of a job would diminish my future finances. 
These expectations and having to "grow up" so quickly may seem like the average transition into adulthood, but circumstances have changed drastically and many parents and educators don't talk about it. According to the American Psychology Association's website, 41.6% of college students have anxiety, while 36.4% have depression.
Counselors and therapy animals are available on almost every campus, and it is beneficial for every student to make use of them. However, it should also be mandatory for high school students to be taught how the job market has changed and how they will have to start their career preparation as soon as they step onto campus.
It has become the norm for students to exhaust themselves so they can achieve the same dreams and goals their parents and grandparents achieved. This also goes for first-generation college students whose families did not have the same privileges, whether it was due to poor education in their respective countries or financial struggles. Those students are then forced to navigate the process of college and usually pay for it all, entirely on their own.
Though it is impossible for every factor (rising costs, growing demands of entry-level applicants and more competitive job market) to be dealt with and fixed, it is still important for students to reach out to parents and counselors and get the help they need.
UMass' Center for Counseling and Psychological Help offers a workshop called Stress GPS, starting on September 24th, which is "focused on learning practical tools for coping with college stress and anxiety."
The Center's call clinician is available 24/7, and can be reached at (413) 545-2337.
Email Emma at [email protected]