Life "upside-down": How international students have taken UMass abroad
How international students are coping with the pandemic and classes, when they live on the other side of the world
Logging into her only synchronous Zoom lecture in the dead of night, An-Che Teng eats her lunch in the company of peers she's never met, poring over her psychology notes while her parents sleep in the next room over. 
In a house full of relatives, Teng sees hardly anyone. She says it is strange living out of the room she decorated at 16. She didn't expect her return to Hsinchu, Taiwan, to come so soon into the spring semester of her sophomore year. Teng was most surprised by how foreign home felt once she had arrived. 
"It's like experiencing jet lag all the time, except nobody is going through it with you," Teng said. 'It's almost funny how it's easier to fall behind when you're living 12 hours ahead of everyone else."
Half-way across the world, her routine still operates on Eastern Standard Time. She has been forced to make drastic adjustments to her schedule to keep up with her coursework like millions of international students who enroll in American universities.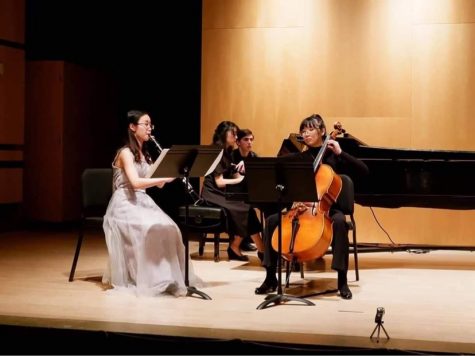 "Of course it's weird being home this time of year, but most [international students] plan to stay in their home countries because the States are a really precarious place to be right now," Teng said. 
Taiwan's single-payer health insurance guarantees universal healthcare and widespread mask use has limited the spread of the coronavirus. The island has registered 550 COVID-19 cases and 7 deaths to date.
In contrast, the United States recently surpassed the 200,000 fatality mark. A key COVID-19 model by the Institute for Health Metrics and Evaluation at the University of Washington projects that if mandates ease, the U.S. risks losing upwards of 310,000 lives by January, 2021. 
Teng said that the finality of returning home felt "more reassuring" than the uncertainty of remaining in the Pioneer Valley amid a global pandemic that threatened to close American borders. 
And because the International Programs Office fielded only 100 study abroad applicants this semester– ultimately sending 13 abroad to South Korea, Japan, Iceland, the United Kingdom, Switzerland and Australia– its focus has instead turned to supporting international students, who've been forced to relinquish many of the tools used to navigate campus.
Associate Director of the IPO Pamela Dutta said that the "last thing [she] wanted was for people to feel alone."
As a veteran of the office of Student Legal Services, Dutta has watched the university's immigration caseload increase over the last five years. She reflected on her time with legal services and her transition to international programs.
"I would talk to international students regarding their legal status and inevitably start to learn about other issues, lack of support or advocacy, the complexities of navigating campus as an international student," Dutta said.
What began then as a small recurring social event at Blue Wall in the Campus Center outgrew itself. Coffee Hour, when it met in-person, was an informal gathering for international students of all backgrounds to hobnob and snack. For the first time in five years, Coffee Hour ran regularly throughout the summer and into the new school year– every Wednesday from 9-10 a.m. 
An Indian immigrant to Canada, Dutta says that she recognizes the importance of a space where international students can get to know one another and share in their commonalities. Coffee Hour "has no agenda. It's just a space to enjoy making friends," according to Dutta.
Dutta has dealt with visas throughout her career and was relieved to hear that students could choose to remain in Amherst or return home without fearing that their reentry into the United States would become compromised. Looking ahead to next semester, she says university administrators are still waiting on the sidelines to hear from government and public health officials.
"We're on eggshells when trying to advise students, we really don't know what to do," she said. "We can never give definite answers because things can change."
Dutta says that "having the beginning of the semester pushed back to February 1 gives international students more time to figure out what to do." While administration stays largely mute, Dutta reassures students like Teng for whom so much is uncertain that "it's really about resilience and trying to maintain calm and open communication." 
For Teng, contracting the coronavirus isn't top of mind, at least not anymore. She believes she already had it in March when all her suitemates had returned home and she was one of few students left on campus. Classes were at a standstill, and her RA brought Grab-and-Go meals to her door. She began wearing a mask despite believing her symptoms to be the result of stress. 
Teng says she visited University Health Services two or three times as her sickness worsened, testing negative for the flu once and waiting in long lines to receive care. Her test results came back inconclusive after waiting for two weeks.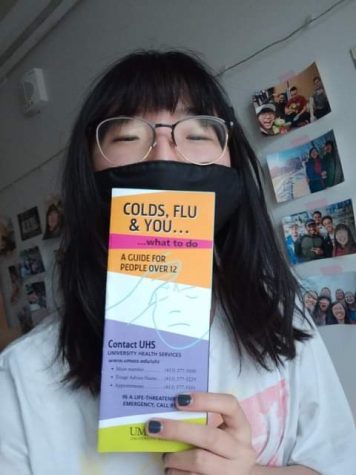 Her primary concern now is managing her "upside-down schedule," and, pausing to note that many professors have made accommodations available for students who need them, Teng confesses that "the administrative approach to what to do about international students felt at times a little chaotic."
Public universities and the college towns they are situated in rely on their ability to accommodate international students, but the fate of international students is only one of many considerations in the race to reopen.
Last week, UMass announced its plans to invite students whose success is "most closely linked to on-campus learning and living," approximately 60% of the typical residential population, back to campus for the Spring 2021 semester. The university says it will prioritize first-year, transfer and international students in its reopening.
Email Rebeca at [email protected] or follow her on Twitter @RebecaPereiraa.