A generation of young farmers grows at UMass
Mithra Kulatunga, a senior sustainable food and farming major at the University of Massachusetts Amherst, remembers gardening with his grandfather after school every day as a child back home in Sri Lanka.
"That was one of my favorite times of the day," Kulatunga said. The 25-year-old plans to graduate this semester and hopes to bring what he has learned at UMass to the farming culture of Sri Lanka.
While the average American farmer is 57 years old, according to the United States Department of Agriculture, a younger generation learns the trade in a wide variety of farming courses at UMass Amherst, a birthplace for young farmers in Massachusetts.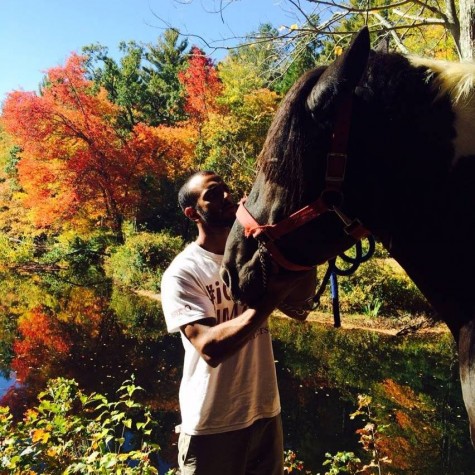 Kulatunga is one of 145 students in the major, which has almost tripled in enrollment since 2013. The increase is credited to growing career opportunities, local food advocacy and demand for community and farm-based education for the younger generation.
Kulatunga said he got involved in farming to spend time outside and join something bigger than himself.
"When you think of something as more than yourself, like some of these trees that we are going to plant, it makes a difference," he said. "These trees take 35 years before they start fruiting, so by that time it's mostly for my kids or whoever's around there. It's a selfless act."
Kulatunga worked at Blue Star EquiCulture in Palmer planting a variety of 40 different organic vegetables, herbs, and plants last summer. He learned about the opportunity in his Draft Horse Husbandry class at UMass.
Rachel Caplin, one of 95 women in the major, has a passion for gardening. Although women account for about 65 percent of the major, Caplin has noticed that farming is generally male-dominated work.
"There's definitely the men of Stockbridge and the women of Stockbridge," Caplin said. "I feel at times [that] the men feel like they're superior."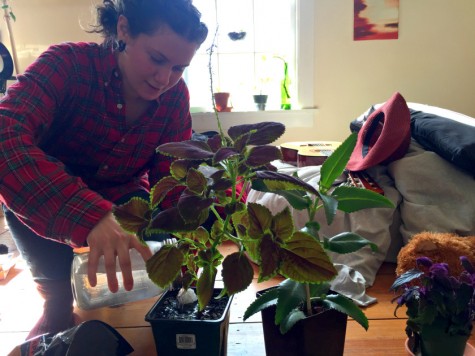 Female farmers represent 32 percent of all farm operators in Massachusetts, a 10 percent increase since 2002 and a number that continues to grow, according to the Department of Agricultural Resources.
Caplin, a 20-year-old from a suburban town in New Jersey, discovered her love for planting once she came to UMass. She soon enrolled in Soil Science, Permaculture, Agricultural Leadership and Community Education, and Herbalism — all popular classes in the major.
"I feel responsible for taking care of the earth and living as gently as possible on it," Caplin said. "I wouldn't have been able to gain that sense of responsibility to the depth that I do if it weren't for the people I'm around feeling so called to do the same thing."
Caplin volunteers at herbalist and professor Chris Marano's herbal medicine gardens in Montague, growing a variety of medicinal herbs. She is also a part of the BioStead Initiative, a student-led group with a core mission to develop climate-specific green buildings and provide sustainable education.
Joe Cecchi, another student farmer in the major, grew up on a vegetable and bedding flower farm in Feeding Hills in Agawam.
"We used to play and then get assigned jobs," he said. "But as we got older, we got work until there was no work left for us, and then we got to play. And then we grew up out of that and it was all work, no play."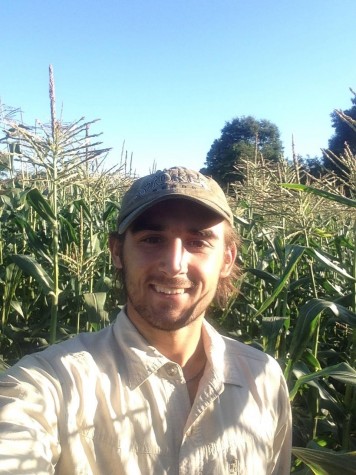 The 20-year-old plans to work on the family farm when he graduates in early fall. He hopes to turn the 100-acre farm organic.
Cecchi currently works on the UMass student farm with 15 other farmers, two instructors and one teaching assistant.
The spring session of the class requires farmers to look at growth and production numbers from last year, contact current markets, choose crops to grow and order seeds.
The young farmers continue to seed, expect to plow soon and recently learned how to drive tractors.
Cecchi plans to take his UMass education with him to his next job on a farm on Martha's Vineyard.
"On a really basic level, I really just like being tired at the end of the day," he said. "I really also always liked the community aspect of farming. I liked the idea of being a contributing member of the community."
Email Danielle at [email protected].
About the Contributors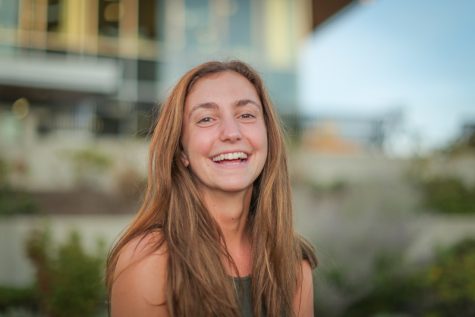 Danielle Aihini, Travel Editor
"For every minute you are angry, you lose sixty seconds of happiness."