Fashion mistakes you may not know you're making
Sometimes, fashion choices just fail. Here are some common makeup and fashion mistakes that can happen without us even knowing it!
1. Lipstick on your teeth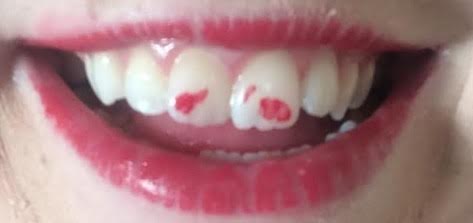 No one puts lipstick on their teeth intentionally, but sometimes throughout the day it can end up on our pearly whites. The solution? Carry a compact mirror tube for touch-ups or use napkins or paper towels to wipe it off if you accidentally apply too much lipstick. You can also wear slightly red tinted chapstick, which is simple to put on and isn't as messy as creamy matte lipstick.
2. Blue eyeshadow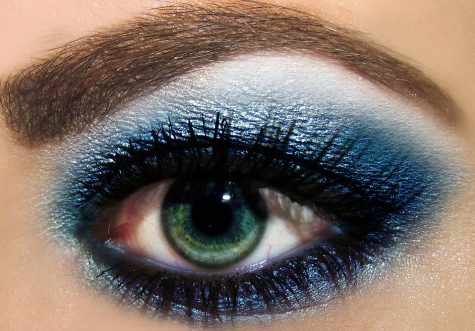 While it's fun to change things up and try out gaudy eyeshadow colors every so often, neon eyeshadow is simply not an everyday, flattering look. Unless you're going to an 80's themed party, blue eyeshadow just screams "clown." Though browns, silvers and nudes usually do the trick and harmonize with most outfits, if you need a pop of colored eyeshadow, try pinks, lilacs, lavenders, greens or even orange. Navy, periwinkle blue or royal purple could work if the rest of your outfit and jewelry are simplistic enough. And remember to never match your eyeshadow shade exactly to your shirt color. I made this mistake my freshman year. You don't want your outfit to be too matchy-matchy, however, you don't want it all over the place either. The key here is balance.
3. Ripped pantyhose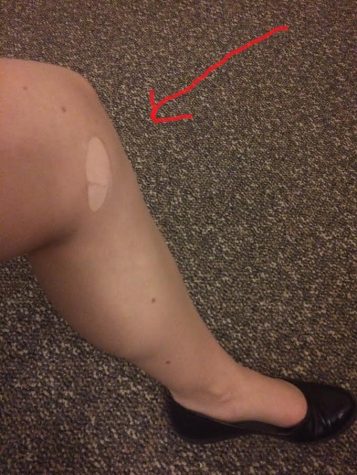 Do you ever go to put on your favorite pair of pantyhose only to notice that there's a big rip on the side of the leg? Runs are the worst, especially before a job interview or special event. To prevent this, pull your pantyhose on slowly … Really … Slowly … I know it's frustrating. For this, slow and steady wins the race because pantyhose will rip if you're too hasty. Also, keep in mind that nylons don't last forever. They're cheap, but also easily replaceable. Only expect to get a few wears out of each pair.
4. An earring (or eyelash) falling off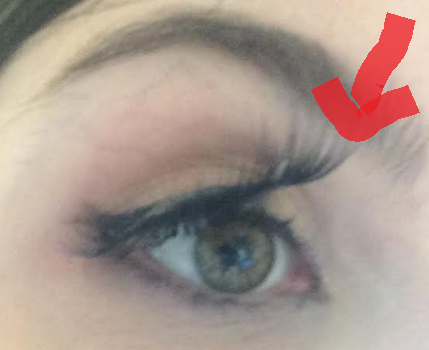 Ever glance at your manicure only to realize that your favorite ring you've had for years fell off? Or just happen to notice one of your earrings is gone in the middle of the day? The cool thing about fashion is that clothes and accessories are temporary and easy to change up. But sometimes, accessories can be a little too easy to put on and take off, and most of what we wear, particularly jewelry, can be easy to lose. The solution is to take precautions. If you want to wear fake eyelashes, carry a small tube of glue in case they become loose. Make sure the glue dries and the whiteness is not visible. If an earring falls off, remove the remaining earring until you can (hopefully) find the lost earring. And get ring guards, which are pieces of plastic to prevent rings falling off of your tiny, delicate fingers.
5. Eyeliner wings or acrylic nails that are too long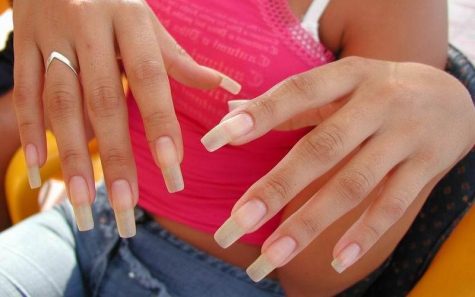 Eyeliner wings are called "cat eyes" for a reason. But apply black eyeliner too thick or too long and you can transform a cute enhancement into a menacing look. Plus, if you're already wearing lipstick, long cat eyes are just overkill. And steer clear from excessively long acrylic nails. These fake nails blatantly resemble cat claws. Why not just add fangs while you're at it?
6. Forgetting to take the tags off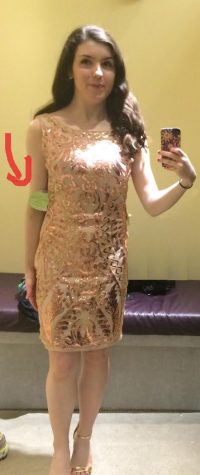 Unless you're in a fashion show or you need to return clothes for any reason, always remember to take the tags off of clothing garments. Keep a pair of scissors in your dorm drawer and cut the tags off right away so you don't forget. Scissors are also helpful for fashionistas to slice off stray threads or help pry open a new package of cosmetics.
7. Putting a clothing item on backwards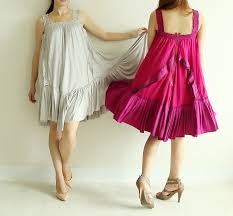 When you put on an outfit, be mindful of how you put it on. Make sure the tags are in the back, that all layers of your dress are pulled down, your body parts are all the way through the correct holes and whatever zipper is in the back is zipped all the way up!
8. Wearing stained clothes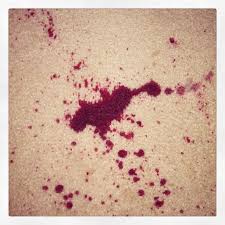 As much as we'd like to avoid them, stains and spills happen. No matter how nice a dress is, it's probably not worth it to wear a fancy outfit to a bar or dining hall, unless you're very mindful of how you eat. Be careful with foods that will leave stains (like ketchup), or stray crumbs that could sprinkle on top of your outfit. Putting an old sweatshirt over your fancy attire is a good precaution in this scenario.
9. Clutter in the back of a selfie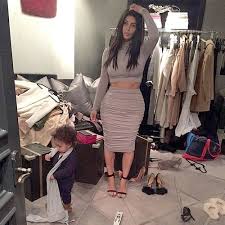 Sometimes we get so caught up in how cute an outfit is that we forget to clear the background when we take a selfie. The background of a photo is just as important as the subject, so make sure your background fits whatever image you're trying to portray.
10. Bra straps showing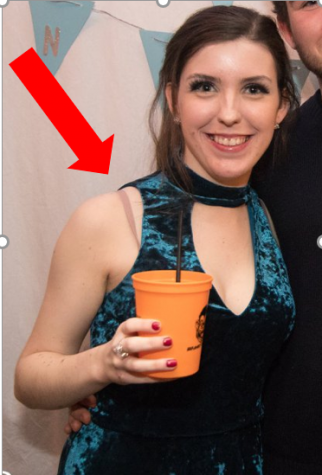 Try your best with this one. If a bra doesn't fit right, it'll slide and become visible underneath your clothing. It's always worth it to try to invest in a good bra that will fit properly under your shirts and dresses. It's not the end of the world if your strap slides down, but just try your best to match your bra colors with shirts (like wearing black shirts with black bras, and white bras with white shirts) and try out different bra styles to find out which ones will actually stay in place throughout the day.
Email Chanel at [email protected]