Shopping at Goodwill can save more than your wallet
Stores like forever21 make great outfits for parties, but at what cost?"
Movements like banning straws, plastic bags and disposable water bottles are becoming ever more popular across social media, but there is one crucial change that seems to lack the widespread support of metal straws and paper bags: boycotting "fast fashion."
The issue of climate change has become a rapidly approaching reality, and fighting it has fallen to the younger generations here on the UMass Amherst campus.
While a solution could very well be out of reach, there are many ways for students to reduce their own carbon footprint, help the planet and even save some money along the way. 
Rewearing outfits can be considered a faux pas in the party scene, and who doesn't love a new pair of jeans, but at what cost? Mass-produced clothing sold at retail stores like Forever21, H&M and Walmart are designed to be made in the cheapest and fastest manner possible.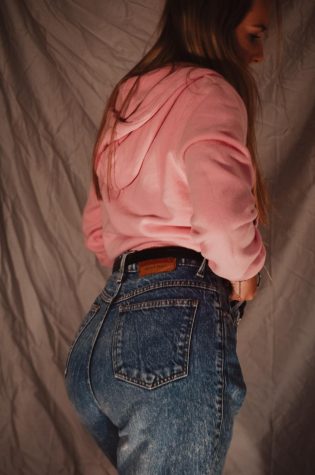 This competitive market of copying straight off the runway offers a high-fashion look for a lower price, but also invites the giants of the industry (Zara, H&M and Calvin Klein) to cut corners at every turn possible.
The amount of toxic dye, chemical wastes and microfibers produced by clothing factories across the globe have made the fashion industry into one of the largest polluters of the environment. 
Fighting the disastrous effects that fast fashion has on the oceans, atmosphere and even soil is easier than one might think.
Ethically sourced fashion (often made with all-natural dyes, non-toxic chemicals and natural materials) can be exorbitantly priced, but there are other solutions that can actually save money. 
Wearing clothes as long as they last before tossing them is one great way to help fight fast fashion. Organizations like Goodwill and the Salvation Army also sell clothes from donation centers at extremely discounted prices, and all donations are sorted through to make sure they are suitable for sale.
In the case of Goodwill, a nonprofit, all money from sales goes into paying employees (they are an equal opportunity employer) and creating more donation centers.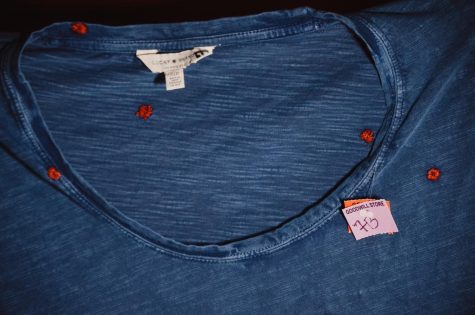 Purchasing donated clothes is just another form of recycling, and that's one less article of clothing being purchased from the fast fashion industry. Anyone can recycle their own clothes just as easily; bagging up old or unwanted clothes and dropping them off at a donation center takes just as much time as a trip to the dumpster, and donations can even be deducted from taxes. 
Aside from nationwide organizations providing thrifty options, private thrift or consignment shops are also available almost anywhere. Thrifting is not only eco-friendly and cost-effective, but it can be a great way for students to hang out with friends, find cool novelty clothing that fits their style, and even vintage pieces rarely spotted anywhere else. 
Anyone can prevent landfill waste, water pollution and air pollution, all while finding new ways to express themselves. Plus, all recycled clothes have their own backstory and history, which is just plain cool. 
If hunting through aisles isn't your thing, Instagram pop-up thrift stores are growing more and more popular. Account owners all over the world do their own thrifting at local shops, then sell online to followers. 
Local online thrifters in the area even provide the opportunity to pick up clothes from the seller, rather than having them shipped. The cycle of thrifting and donating clothes is a great way to fight fast fashion, and help people to find their own style without the influence of heavily marketed fast-fashion chains.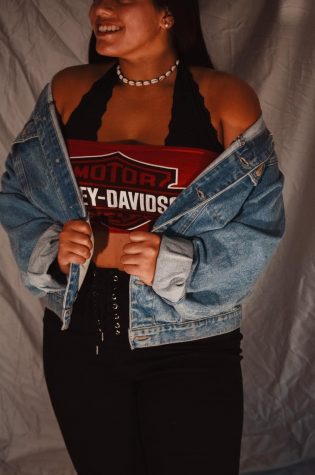 The bottom line is, skipping fast fashion is one of the easiest ways to help the planet. Shopping at these stores not only supports local businesses, but takes business away from the fast fashion industry, saving students' wallets and the planet. 
In their own words, some popular online thrifters explain why ethically sourced and recycled clothing is important to them: 
Camisha Smith said,
"I started my account in 2018 because I had a ton of old clothes I didn't want anymore, so I started up a shop my closet account. Originally, it was just for me to get rid of them and sell to my friends in my neighborhood. I really enjoyed it and decided to start posting some of my thrifted gems for others to buy as well. I love the idea that every item of clothing sitting in goodwill can be a treasure to someone else. Retail stores leave an immense carbon footprint on the earth and buying second-hand items really makes a difference. I never thought I would be running my own business at 17, and I am so excited for the future of this adventure." 
Camisha went from a small online business to a following of 3,000+ people. She has shipped over four hundred orders in more than thirty states in just over a year. 
Her business started out as a hobby and is now a full-time job aimed at helping reduce the carbon footprint of the fashion industry and encouraging body positivity through her expanding platform. You can find her store on Instagram using the handle @shopcamishascloset. 
The owner of the Arkansas-based Instagram shop @moonwolfthrift said,
"Thrifting and reselling is a great way to reduce landfill waste. Thrifted pieces are proven to last longer than fast fashion pieces. With thrifting, you can curate outfits unique to you and feel good about yourself. You're saving money and helping the planet. Fast fashion is created to not last, they neglect their workers, and they just keep producing garments which creates more environmental waste. Reselling is a great way to let go and give them a new life."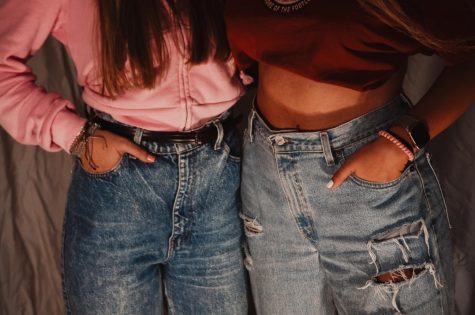 Amherst is home to a Goodwill store at 183 University Dr, Amherst, MA 01002; a Luxe Consignment Store at 376 Pleasant St, Northampton, MA 01060; and a Salvation Army store at  310 Russell St, Hadley, MA 01035.