Meet the NYU student running a small business from her dorm room
Creating your own version of reality that you can wear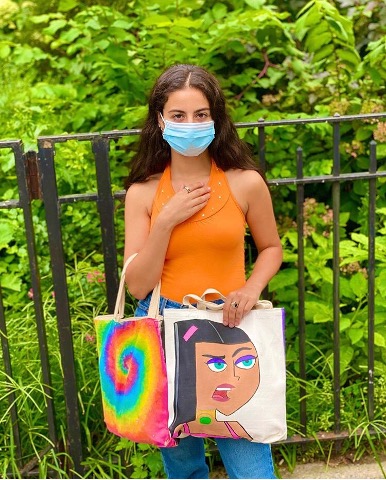 20-year-old Rebecca Samet is inspired by what she sees. In fact, it's the second line in her Instagram bio for her shop, Cute Lil Baggies, where she sells hand painted tote bags, decorated with pink and blue cow prints, flowers, flames, and popular female cartoon characters, all in a brightly colored, Gen Z friendly aesthetic package, or as she prefers to put it, "psychedelic chic." She does all this, by the way, from her dorm room at New York University. 
When I logged on to chat with her, I was greeted with just the person you would expect to be running a brightly colored bag shop; big, excited eyes, an infectious smile, and an eagerness to talk all about her small, but growing, operation.
Although it may sound like Samet is just another student making a side hustle for extra cash on the weekends, make no mistake. Samet is currently in the process of creating her own major; "Consumerism and Identity," in which she explores why people buy what they buy and, more importantly, how those purchases influence the identity of the consumer. She's also spent summers in Florence, Italy, studying fashion history, and interned at the Hal Bromm Gallery, a Manhattan-based art gallery that holds the works of famous modern artists such as Luis Frangella and, more notably, Keith Haring.
Samet, a senior at NYU, is from a family of four native to Long Island, just about two hours away from Manhattan, so it's no surprise that the canvas bags hold locational significance for her. "With New York, I think the reason why I did start doing canvas bags is that, especially in New York, everyone uses a canvas bag [. . .] No matter where you go, NYU campus or Washington Square, you will see everyone has a canvas bag. So that inspired me, based on the New York lifestyle."
According to Samet, Cute Lil Baggies was born out of boredom during the summer of 2020, a time where cases of COVID-19 were surging, and most traditional summer activities were out of the picture. "I was just really getting cooped up, and so I just started coloring in these wellness coloring books," explained Samet. "And I would just be coloring—I had so much fun, just pencils on paper—[I] thought to myself, 'Woah, what if I made my own lines?' or 'wait, what if I put this on a canvas bag. Wait, that would be the cutest little baggie. Ah! Cute Lil Baggies!'"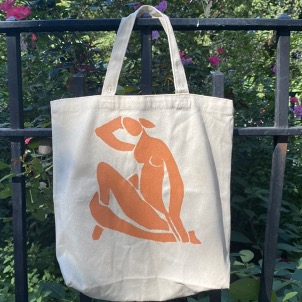 Since opening the shop on July 26, Samet has sold around one hundred bags and expanded her business, which originated on Instagram, on several different online shopping websites, including Depop and Etsy, and she isn't slowing down. In between talks about her love of Keith Haring and the forty bags she made for her sorority sisters, she explained that she's never stopped looking to develop. She wants to try new ideas in her business-like t-shirt design, digital prints (instead of painstakingly hand-painting each bag) and mixing her paint with something called Gac, which she just discovered a few days prior.
If there's one thing that is truly notable about Samet, it is a constant desire to grow and change. Her passion for learning, changing, and developing herself is what will take her and her brand far. This is made clear in her brand's mission statement, one that she came up with on the spot; "Creating your own version of reality that you can wear."
You can find Rebecca's Cute Lil Baggies @cutelilbaggies on Instagram and Etsy, or @becsamet on Depop.
Email Isabel at [email protected] or follow her on Twitter @fibiotibula. 
About the Contributor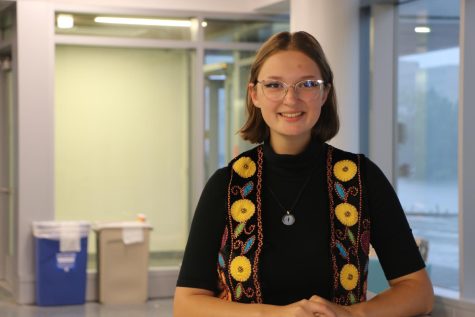 Isabel Guilmette, Editor in Chief