Mass Vintage: the new store with secondhand finds
Run by 2 UMass Amherst Alumni, Mass Vintage is the stop for unique thrifted pieces.
Walking into Mass Vintage feels like walking into a place that exists out of time. Five months after its grand opening in September, Mass Vintage is running smoothly and garnering more support in downtown Amherst. Mass Vintage is owned by the University of Massachusetts Amherst alumni Maddison Dyment and Daniel Williams. The store features a range of clothes, hats and novelty items from the 1980s through the 2000s.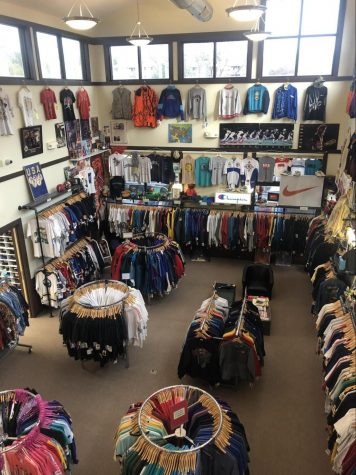 While Mass Vintage may be in its first year of operation, Williams and Dyment have had some experience in selling these items. In 2012, when Williams was a sophomore, he started to buy and resell hats, eventually expanding into selling clothing by going to thrift stores. After graduating from UMass Amherst, Williams continued to buy and sell, with Dyment assisting him. When asked how the transition to becoming a business owner went, Dyment replied, "It was a very strange transition and not one I ever pictured myself doing."
The two did not have prior experience in running a business, nor did they study business in college. Despite this, they are able to successfully run Mass Vintage. Dyment mentioned that owning the business can be difficult to navigate but that they are learning.
"Day to day, we've gotten it handled," she said. Currently, Mass Vintage has four employees including Dyment and Williams.
The two "slept on the floor" often while preparing the store over the summer for the Sept. 7 grand opening. On the day of the grand opening, Williams surprised Dyment by proposing. They have been together for almost eleven years, and their black English Labrador retriever Lewis often greets customers in the store. 
One focus of Mass Vintage is sustainability. Buying secondhand clothing is already a sustainable practice, and Dyment says that they "show people that you can buy a t-shirt and have it be new to you without having it have just used resources." The store does not purchase plastic shopping bags, instead reuses their own grocery bags. On top of selling and buying vintage wear, they also donate clothes that would otherwise go to landfills. Dyment strives for sustainability and notes, "there's always room for improvement." 
The Mass Vintage's Instagram has curated over 30,000 followers on the account @Massvintage, and the store's second account @UMassvintage has over 3,000 followers. Dyment says this is due to Williams' "really good reputation," and his engagement with followers.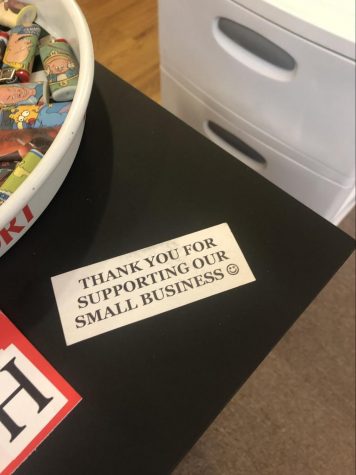 Dyment and Williams have amassed local support from the community with their standout location. Dyment mentions, "Amherst in general, they like to shop small, and keep their own money in the community, which is really cool to see." She is focused on continuing Mass Vintage's success with Williams and is looking forward to the future.
Email Sophia Torres at [email protected] and follow her on Twitter @TorresSophiaR.