Netflix's "This Is a Robbery" Director Colin Barnicle decodes the greatest art heist of all time
"This Is a Robbery" explores the Isabella Stewart Gardner Museum's unsolved 1990 robbery
It was 30 minutes past midnight on St. Patrick's Day in where else but Boston, Massachusetts. The holiday set as a perfect distraction for an unbelievable moment in Boston history. Just as crowds were winding down after a day-long festival of drinking, guards at the Isabella Stewart Gardner Museum were met with an unwelcome surprise as soon-to-be art thieves dressed as police officers graciously entered and bound the unlucky on-duty guards with duct tape in the museum's musty basement. 
Did the Boston Latin seniors wandering by the scene catch a glimpse of a criminal? How did the invaders know the entryway to the Fenway museum? Do the guards know more than they're saying? How do some of the most iconic paintings of all time- from Rembrandt's sole seascape, "The Storm on the Sea of Galilee," to one of the 34 surviving paintings by Dutch artist Johannes Vermeer- go completely unnoticed for almost three decades? Over 30 years later, the mystery remains unsolved. Although a trail of clues led investigators from Maine to New York to the garage of a potential mafia affiliate in Connecticut, the trail has never been tied together. Director Colin Barnicle sorts through the layers of obsession and evidence in his hit Netflix documentary series "This Is a Robbery," as he explains in an interview with Amherst Wire.
The four-part documentary series guides the viewer as if they had never heard of the case as if they had never set foot in Massachusetts. Overhead shots and accents that drop their R's welcome viewers into the appreciative but never willing to admit it, environment of Boston.
 This evasive atmosphere is established through passive comments such as Boston Globe Correspondent Kevin Cullen iterating his admiration when he compares two Boston area museums, "This gonna make me sound like a wicked snob and I'm not. It's sort of like MFA, in Boston, was like the Louvre and the Garden museum was like the Dorset. That sounds so pretentious, I can't believe I just said it. It has more character, put it that way."
Before diving into the details of the case, Barnicle sets up the museum as more than just that. Isabella Stewart Gardener, explained by experts, was an "eccentric" so much so that in order to test the acoustics of the museum without letting people see it, she gathered students from Perkins School for the Blind in Watertown to test the sound without spoiling the museum's various treasures. The museum itself served as her home until her death in 1924.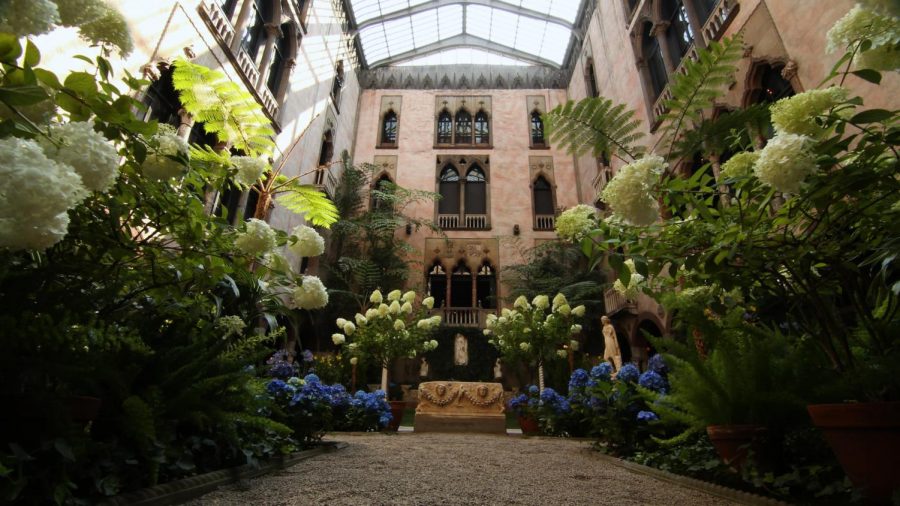 To understand Barnicle's success in creating the series, it's integral to understand his roots. A native of Lincoln, MA, he credits his proximity to the city for his ability to strive on what ordinarily might be a challenging project. Whether it be the camera his father brought home in a "barter trade" or his family home's setting between a graveyard and a farm, Barnicle's vision for directing and spatial awareness was built from an early age. As he and his brother, Nick who also happens to be an executive producer on "This Is a Robbery," sneakily hung over the banister long past their bedtime, the pair eavesdropped on their parents' conversations about the crime. "My mom really liked the museum for the museum's sake of it and my dad liked the criminality of it. It was more of a discussion about that than about the details of the actual crime," Barnicle recalls.
His uncle's role as a former Boston police detective allowed him to comfortably cut into subjects with criminal behavior. "It's a very weirdly tight-knit community in Boston. All the criminals know the cops, all the cops know the criminals." Barnicle continued, "I think there's a lot of reticence even for people who want to talk about something that happened 30 years ago, because you don't want to look bad, and you don't want to say something that might be out of turn in a case that is not yet adjudicated."
As the series deliberately explores the portraits of the figures affected by the robbery, Barnicle attempts to shine an individual spotlight on each of them, illuminating their personal stories within the craters of the greatest art heist of all time. Anne Hawley, the first woman to direct the Gardner starting a mere six months before the robbery until 2015, emphasized a real heartbreak in the crime and its lack of coverage by news outlets. She details the stolen Rembrandts, Vermeers and Flincks like a mother describing her child's beloved kindergartener artwork. Her love for the museum is incomparable which adds only a greater anchor to the meaning of their theft. With a great sense of loss, she describes the "brutal" fashion in which robbers cut these paintings out of their frames.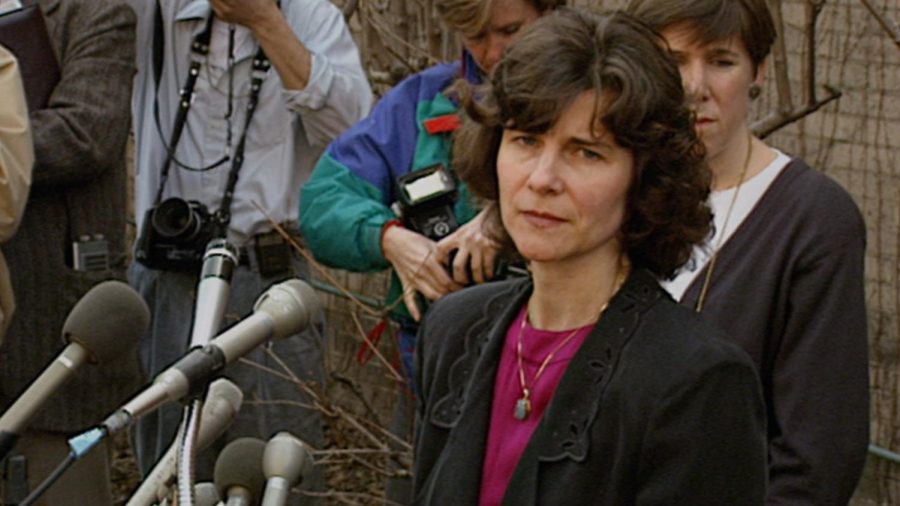 "It was like a death in the family," Hawley said in the docu-series. Hawley intentionally left the stolen artwork's frames hanging, an open placeholder for the paintings to return home to. In Barnicle's research, he notes Hawley, along with two other board members, were the ones capturing leads for most of the 1990s. "They're pretty much the lightning rods. And that's during the time period where she also is trying to build up the museum. It was difficult for her and I feel like that was not ideal for her to relive that period in her life," Barnicle said. 
Famous art thief, Myles Connor Jr., serves as one of the most interesting characters. His understanding of the criminal world is greater than any other guard, FBI agent or art historian featured. Connor, a MENSA member and a rockstar turned art thief, has a resume that spans Elvis impersonations for 1970s radio ads to firing a machine gun as a scare tactic at the MFA. His exploits are that of an action thriller and he even surveyed Gardner in the mid-1970s, intending to rob it at some point in the near future. Yet, he didn't. "Myles didn't want to touch on some subjects because he didn't want to be arrested again," Barnicle concluded.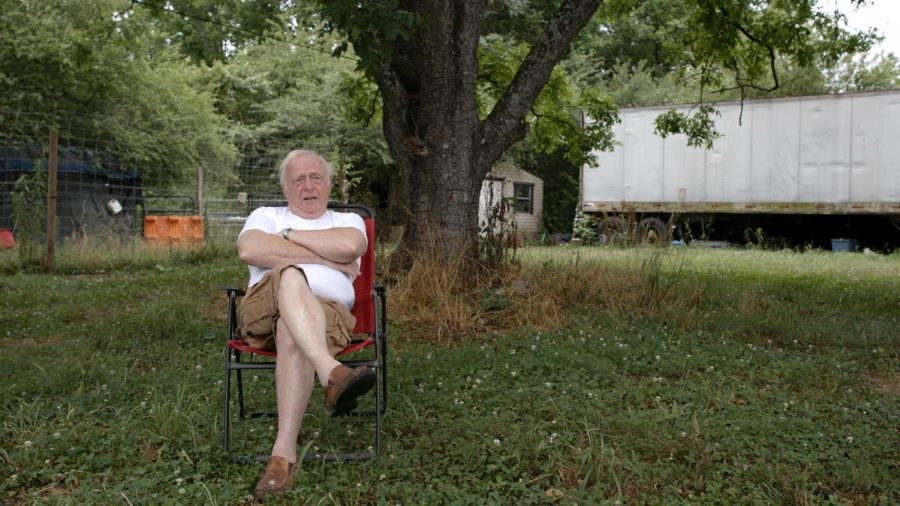 Of course, not everyone was able to be interviewed, some for reasons beyond their control. One of the museum guards long suspected to be involved in the robbery, Richard Abath, had infrequent interactions with Barnicle over the course of five years. Ultimately Abath denied Barnicle's request for an interview. Archival interview footage replaces the necessary voice of Abath. An interview with Abath or Bobby Donati, a prime suspect murdered in 1991 who cased the MFA with Connor, would be Barnicle's ideal inclusion in the series. "It'd be a great thing to sit down with them, but they're not going to tell you anything," he said. 
Effective and intimate interviews are the key to the series success. Barnicle is direct in his questioning but offers comfort that gives interview subjects the space to tease out more than they might have planned on. To fill in the blank spaces, where questions will not be answered, re-enactments of the burglary are performed by members of the Berkshire Theater Group as reported by The Berkshire Eagle. This filming took place only a few weeks before the March 13 order by Governor Charlie Baker to shut down any in-person activity, including film production. Impactful scoring, such as intense strings or Peter Gabriel's "Intruder" at the end of episode one, plays into the tragic loss felt by these paintings' disappearance. For the 1990 staff of the Gardner, these eerie intruders have left them lying awake.
Across the board, inconsistencies in this crime, are absurd. How were the suspects able to spend 81 minutes in the museum? What were they planning to do with the artworks once seized? The paintings and items are supposedly so famous, they couldn't possibly be transferred but Barnicle disagrees. "You hear, 'Oh, you can't move the art because it's very iconic,' but it's only iconic if people know what it is. If there's no coverage on it, and all the pictures are in black and white, when they are covered, then they're not iconic, and they can be moved." 
Clearly, the case is confusing. Despite this, Barnicle connects the dots and the timeline in an effective way for viewers. His critical incorporation of  Stephen Kurkjian, principal Boston Globe reporter on the case and author of "Master Thieves," string together each piece of Barnicle's eventual theory. This theory is not thrust unto viewers but built in a slow burn that sinks in each episode. Whether past, present or future, he is deliberate in laying out the pieces of the mystery in an accessible way because he wants this case to be solved. Out of all the work Barnicle and his brother Nick conducted, 90 percent didn't even make it to screen.
"I'd be interested to see what people dig up on Reddit boards because we think we're correct, but it doesn't mean we are correct. It's still unsolved. So I would like to think that we are, but there's always that until the paintings are found, everything's a theory, right?" Barnicle said. 
"This Is a Robbery" is currently available on Netflix. A second installment may be coming in the future. Listen to a full interview with Barnicle above or on Spotify here. 
Email Julia at [email protected] or follow her on Twitter @toomanyjulias